The list of Snapdragon 855 phones now have a few numbers of sexy phones with some interesting specs. Currently on the list is the recently announced Lenovo Z5 Pro and Vivo Apex 2019. But we expect the likes Samsung, Sony, Xiaomi, and OnePlus to start announcing devices with the premium SoC any time from now.
Meanwhile, Snapdragon 855 is unlike anything that has been before. It brings unimaginable technology to the smartphone platform. The latest chip from Qualcomm harnesses multi-gigabit 4 connectivity to release a transformative 5G experience.
Snapdragon 855 is built on the 7nm process with a new architecture improvement. It also records a massive improvement in the CPU performance and a hexagon processor that's built for AI.
Marking the 4Th generation on-device AI, Qualcomm this time makes it an ultimate personal assistant for voice, camera, and gaming. It delivers smarter, more secure, faster experience, and is 3 times faster than the predecessor.
Qualcomm Snapdragon 855 is the first mobile chip to record HDR10+ video capture and playbacks. It also brings to smartphone platforms world's first 4K HDR video capture with portrait.
However, the remarkable thing about the latest SoC is the 5G network connectivity. The SoC makes use of Qualcomm X24 LTE modem, which reaches 2 Gbps on peak download speed and up to 316 Mbps on upload speed.
Delivering what matters most, Snapdragon 855 delivers powerful experience while maintaining efficient power management to ensure insane battery life.


List of Snapdragon 855 phones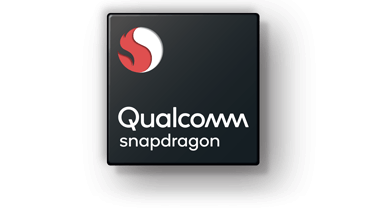 Finally, our list of snapdragon 855 phones now have some few phones, Lenovo Z5 Pro GT, Vivo Apex 2019, and Xiaomi MI 9. They've beat the likes of Samsung, Sony, OnePlus, and Meizu to officially announce a device running the latest SoC
Lenovo Z5 Pro GT
Lenovo Z5 Pro| $590| Order here|
Finally, Snapdragon 855 makes it to a smartphone as Lenovo beats the likes of Samsung, Sony, Xiaomi, OnePlus to officially announce a phone running the SoC. It's time to experience insane speed and seamless multitasking on a mobile platform with Lenovo Z5 Pro GT housing up to 12GB RAM. There's also a 6GB and 8GB RAM variants with internal storage of 128GB and 256GB respectively.
Meanwhile, the device has a 6.4-inch super AMOLED display with on-screen identification scanner. Just like Z5 Pro, the dual 16MP + 8MP selfie rests on the slider while the primary 16MP + 24MP depth effect lens is the main shooters.
On the side of power is non-removal Li-Po 3350mAh battery that charges through a type-C port. It supports fast battery charging and out of the box, the device unfortunately, will run Android 8.1 Oreo on top ZUI 10.

Lenovo Z5 Pro GT design looks pretty cool with red accents on the rim of the top side. It's also used to design main camera sensors, the bottom half and some part of the slider.
PRICE: $500| ORDER HERE….coming soon
Xiaomi first flagship of the year, MI 9, makes our list of snapdragon 855 phones list with some amazing specs on a budget price. It comes with 6.39-inch Super AMOLED display, protected by Gorilla Glass 6. The device features up to 12GB RAM and non-expandable 256GB internal storage.
For the first time ever, Xiaomi flagship debuting with a triple rear camera arrangement to take your shooting experience to a whole new level. They include a 48MP main shooter, accompanied by a 16MP ultra wide and 12MP telephoto lens.
The battery capacity is 3,500mAh and supports 20W fast charge via a USB-C port, which also serves as the headphone jack. Xiaomi MI 9 also supports wireless charging, Bluetooth 5.0 and a dual-band A-GPS.
Samsung Galaxy S10+
PRICE: $1000| Order here
Samsung Galaxy S10 debuts with Snapdragon 855 SoC. Unfortunately, is the second on the list of Snapdragon 855 phones because Xiaomi MI 9 made the list before. However, the phone packs some innovative specs and some companies firsts.
The Galaxy S10+ comes with a large 6.4-inch Dynamic AMOLED display of 1440p resolution. Under the screen is an ultrasonic fingerprint reader, which scans your details in 3D to offer more advanced security. Also, at the top right corner of the screen, is a dual punch hole for the selfie snapper. It's a dual 10MP selfie snapper accompanied by an 8MP sub shooter that can record 4k videos. The display is well protected with a Corning Gorilla Glass 6, fully IP68 certified.
The rear camera like the MI 9 also features a triple camera sensor. The12MP main shooter has dual-pixel autofocus and optical image stabilization. It has a flexible aperture that can switch between f/1.5 and f/2.4, while the remaining two cameras are a 12MP telephoto shooter, and 16MP ultrawide camera.
The battery capacity of the Galaxy S10+ is 4100mAh that supports Adaptive fast charge. It also supports wireless fast charge 2.0 and wireless powerShare, which allows you to charge your Samsung wearables and phones from your S10+ device.
Meanwhile, the SD 855 SoC running S10+ will be paired with 8GB RAM and 128GB ROM, expandable via MicroSD up to 512GB. There's also a premium 12GB RAM version which will be paired with 1TB internal storage.
Samsung Galaxy S10
PRICE: $900| ORDER HERE
Also made the list of Snapdragon 855 phones is S10, a close sibling of the Galaxy S10+. It features are almost identical but it comes with a 6.1-inch Dynamic AMOLED display. The ultrasonic fingerprint reader makes the cut also, only for the selfie camera to retain only a single 10MP snapper with 4K video recording.
On the Galaxy S10, you get the same camera performance as in the plus version. Both featured a 12MP main camera, 12MP telephoto lens, and 16MP ultra-wide angle shooter. However, the battery capacity is only 3400mAh but supports all the charging functions as in S10+
Galaxy S10E
PRICE: $750 | ORDER HERE
Samsung brings the old good times back with the launching of Galaxy S10E. The device has a flat screen of 5.8-inches Dynamic AMOLED display and supports HDR 10+. As a lesser version among S10 series, the resolution is 1080p+, while the on-screen identification reader didn't make the cut but a side mounted conventional reader.
The battery capacity is only 3100mAh but supports all the fast and wireless charging of the other two. The device out of the box will run Android 9, while the SD 855 SoC will be paired up to 8GB/256GB. Interesting, the device keeps the 3.5mm headphone jack and a LTE speed of up to 2Gbps.
Meanwhile, on the camera is a dual 12MP main camera and 16MP ultra-wide angle shooter. On the selfie punch hole is the same 10MP camera with 4k video capability.
Samsung Galaxy S10 5G
PRICE: N/A| Coming soon
The Galaxy S10 5G makes it the fourth Samsung device to feature on our list of snapdragon 855 phones. It has likely specs with the Galaxy S10 but a different display size of 6.7-inch, Super AMOLED. The display has 1440 x 3040px resolution, 19:9 aspect ratio panel with 502PPI pixel density, protected by a Corning Gorilla Glass 6.
The camera retains triple arrangement of a 12MP main shooter with a massive 1.4µm pixel, Dual pixel PDAF, and OIS. Its accompanied by a 12MP telephoto lens with 2x optical zoom and OIS, boasting of a 1.0µm pixel, while the third cam is a 16MP ultra wide TOF lens. The front camera is a dual 10MP shooter with Dual Pixel PDAF TOF lens.
Powering the device is a massive 4500mAh battery with support for both wired and wireless charging. The PowerShares function is also available to allow wireless charging of Samsung wearables. Samsung Galaxy S10 5G will run Android 9.0 out of the box with just a single memory combo of 8GB/256GB.
Meanwhile, if you go for the Galaxy S10 5G, you'll only be getting a 5G internet connectivity, a bigger battery capacity, and a special Prism White color.
SAMSUNG FOLD
PRICE: $1700| COMING SOON
Many tech enthusiasts believe foldable phones are the future of smartphones, while some say is only a way tech companies want to use and make individuals pay higher for their phones. Personally, it's just a way to pay higher, because what you'll be getting is just a bigger screen.

Nevertheless, on the Galaxy Fold, you get a massive 7.3-inch display when you unfold it and a 4.6-inch cover display, both are AMOLED displays. The camera is a total of 6 sensors with 3 at the back(12MP + 12MP + 16MP), two in front (10MP + 8MP) and a single(10MP) cover lens.
Meanwhile, the Snapdragon 855 is what will propel the Galaxy Fold and will be available in just 12GB and 512GB memory combo. The battery capacity is 4380mAh and supports 18W fast charge. Unfortunately, the 3.5mm headphone jack is absent but you'll be getting IP68 rating, Samsung Pay, and Android Pie.
Vivo iQQQ
PRICE:$500| COMING SOON
Once again Vivo proves its superiority with the announcement of its first ever gaming smartphone, named Vivo iQQQ. The device has taken Quick charging to a whole new level with 44W fast battery charging. According to Vivo, you get a dilapidated battery to 50% in 15 minutes and a full charge in 45 minutes.
Meanwhile, the battery capacity is a 4000mAh that charges through a USB-C. For bio-metric verification, Vivo preferred the in-screen reader, while NFC is available for making payments. Interesting, the headphone jack is present so you can enjoy songs on your device while playing your favorite games.
Other highlights of the Vivo iQQQ include a big 6.41-inch Super AMOLED display, surrounded by a very thin bezel. Behind the performance is Snapdragon 855 Soc paired with up to 12GB RAM and 256GB internal storage. Going by the current trends, the camera has a triple arrangement consisting of 12MP main shooter accompanied by 13MP ultra-wide lens and 2MP depth sensor. The selfie snapper is a single 12MP shooter with HDR and can shoot [email protected]
.
Vivo Apex 2019
Vivo announces its Apex 2019 concept and its running Snapdragon 855, which automatically gets it into the list. Now we've two devices on our list of snapdragon 855 phones, but none is available in the market yet.
Vivo Apex 2019 concept brings some huge interesting specs on the table. For the first time ever, a Vivo phone is having up to 12GB RAM and 5G connectivity. The phone is built around a 6.39-inch AMOLED display with a tiny bezel and uses a piezoelectric transducer to produce sound (speaker).
A more interesting feature is the Full-Display fingerprint scanning tech that allows you to touch anywhere on the screen to unlock the device. Vivo makes use of capacitive touch and pressure sensing to substitute the volume and power buttons. The device will have dual 12MP + 13MP on the back and for the selfie camera, there's no word yet.
list of Snapdragon 855 phones
| | | |
| --- | --- | --- |
| Nam | Configuration | Price |
| Lenovo Z5 GT Pro | 12GB +128GB | $590 |
| Xiaomi MI 9 | 8GB + 256GB | $712 |
| Galaxy S10+ | 8GB +128G | $1000 |
| Galaxy S10 | 8GB +128GB | $900 |
| Galaxy S10E | 8GB + 256GB | $750 |
| Vivo iQQQ | 12GB + 256GB | $500 |
| Vivo Apex 2019 | N/A | N/A |

Check out Snapdragon 710 phone list here